Socal28's RL

---
2009 Acura RL Center Console and Cup Holder Install
---
Any of the pictures can be enlarged by clicking on them.
Useful instructions from Acura: RL_06_MusicLinkInstall.pdf
Part numbers:
2009 RL center console plate in dark curly maple: 77296-SJA-A43ZB
2009 RL cup holder in dark curly maple: 77230-SJA-J13ZB
Here's the 09 center console plate with the Honda's part number I purchased.
Didn't get a pic of the 09 cup holder separately. No modifications are needs for the cup holder. It's is a direct replacement. The plate and the center console itself needs some modifications to make it work (mostly because the aux is on the drivers side).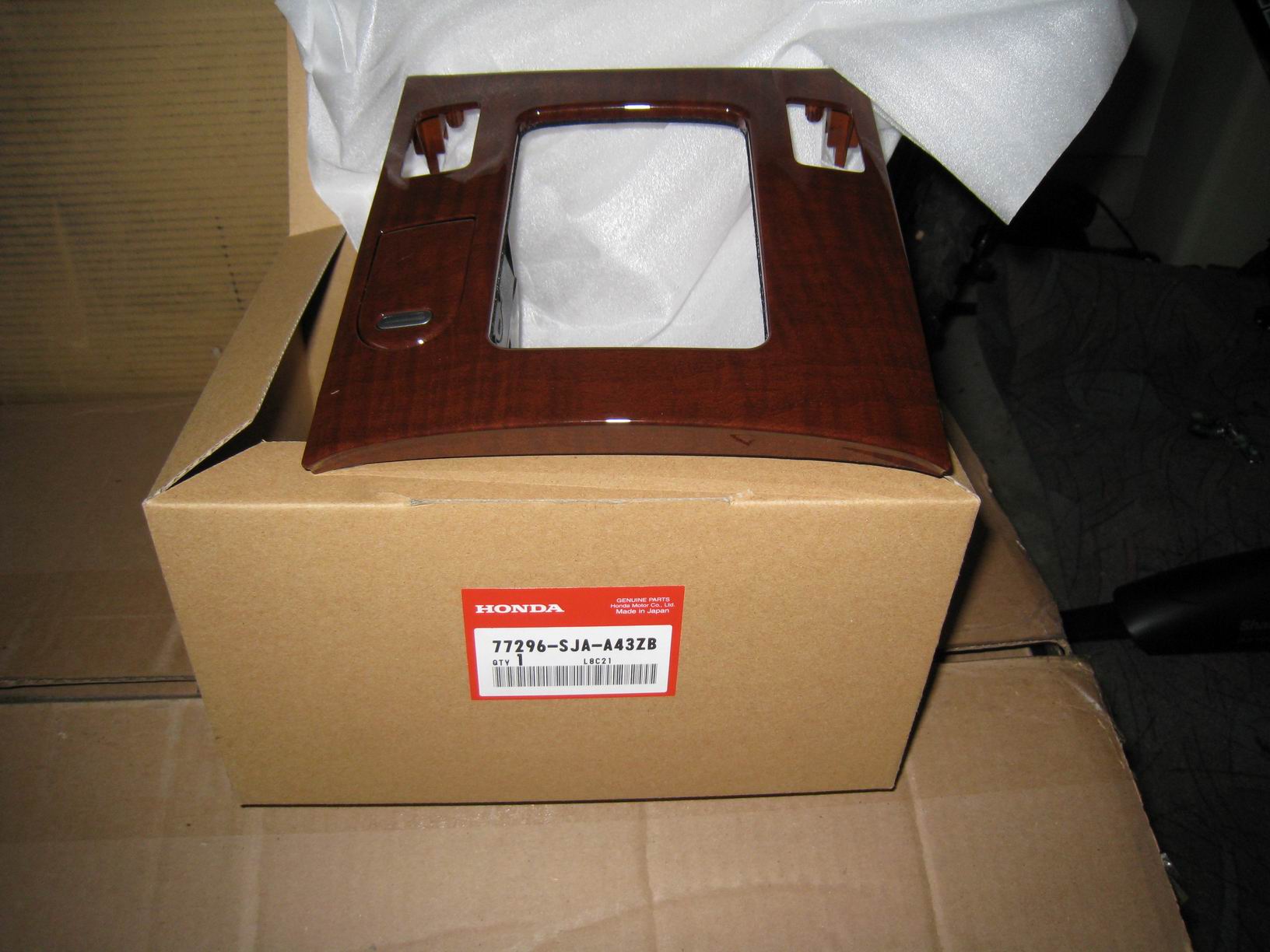 The stock 09 plate's aux has a lower cover that needs to be removed because it will get in the way from driver's side shifter.

Remove cover and wire.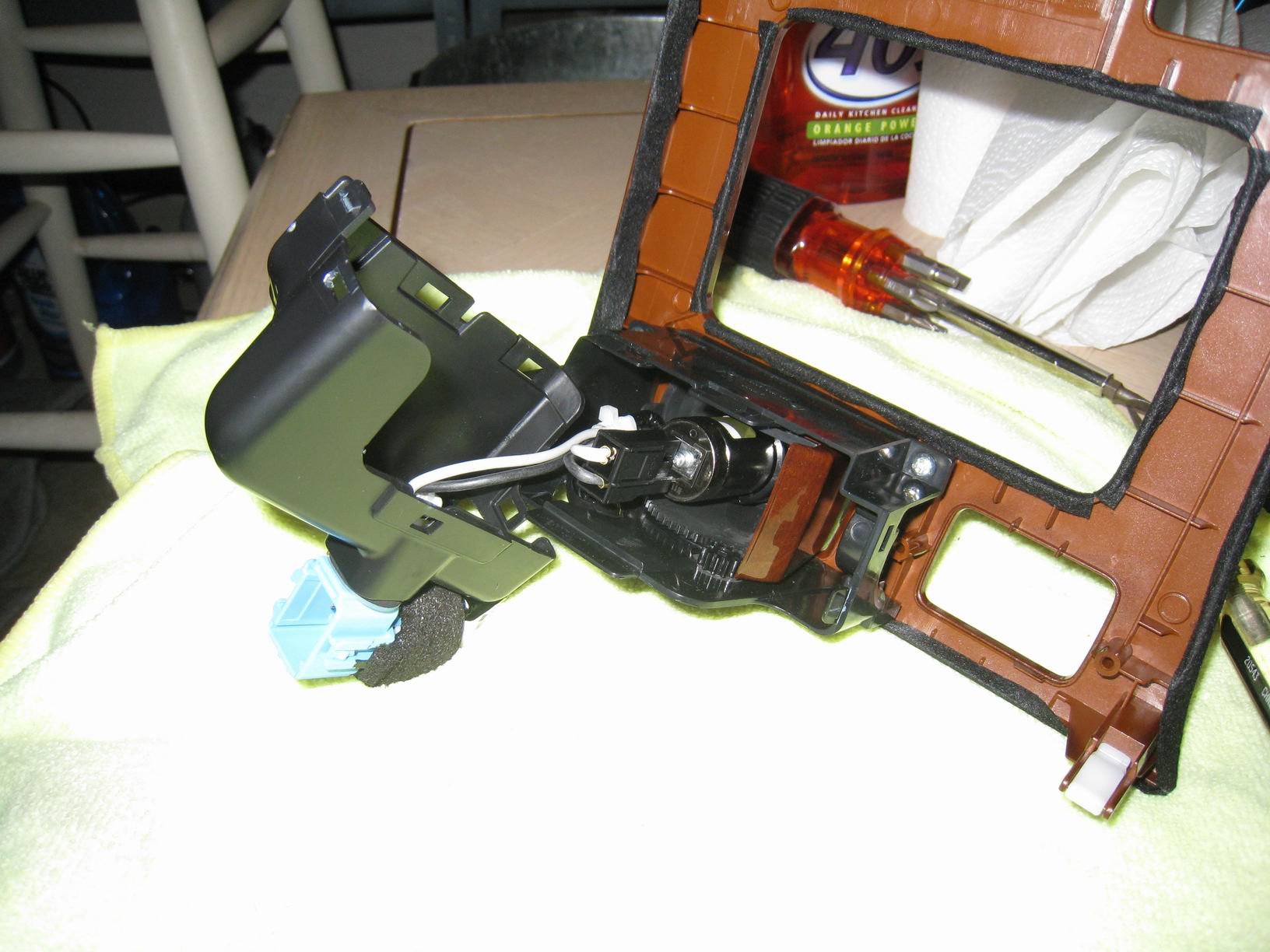 Fitment testing.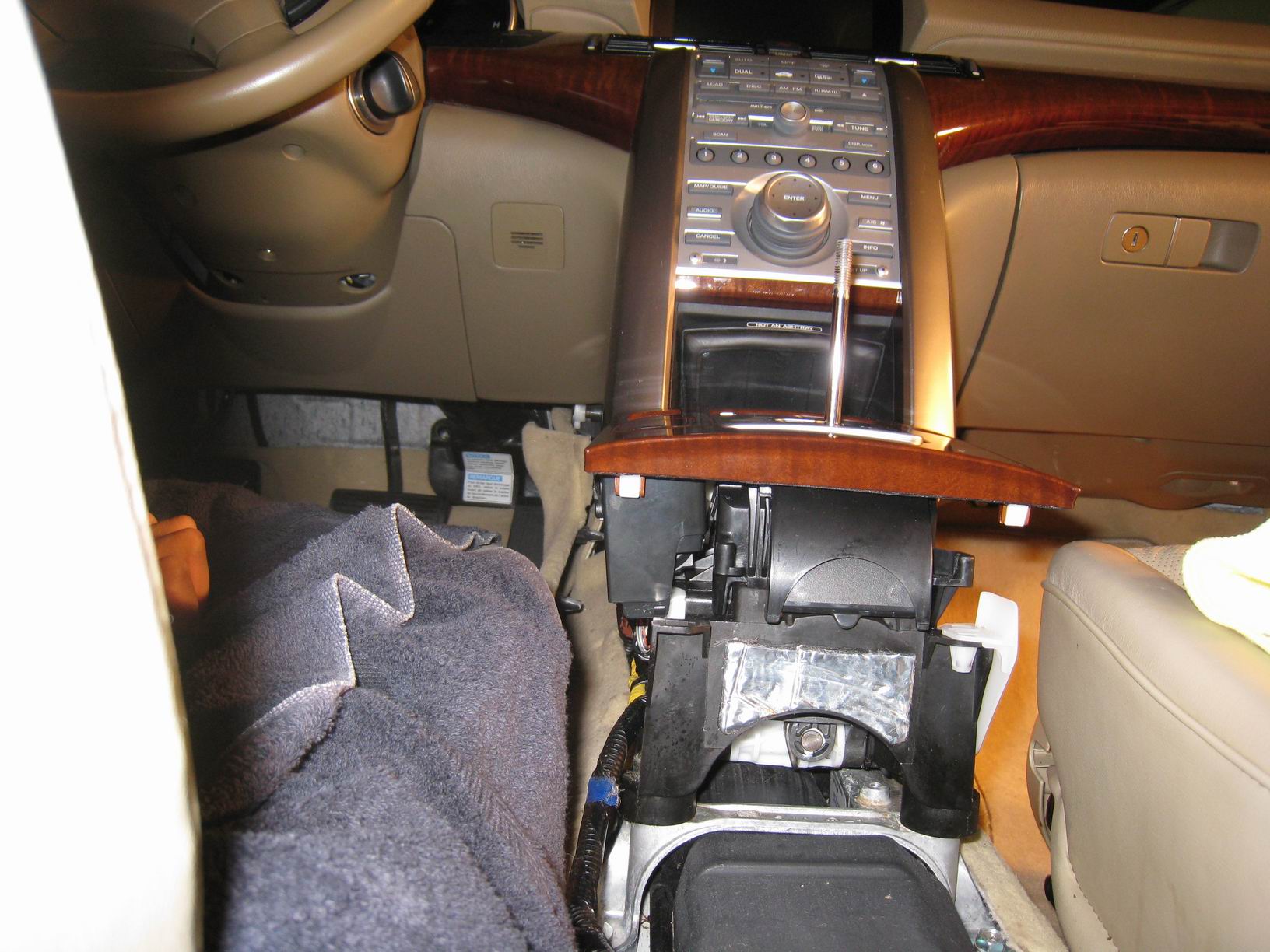 You can see here what why the lower cover needs to be removed.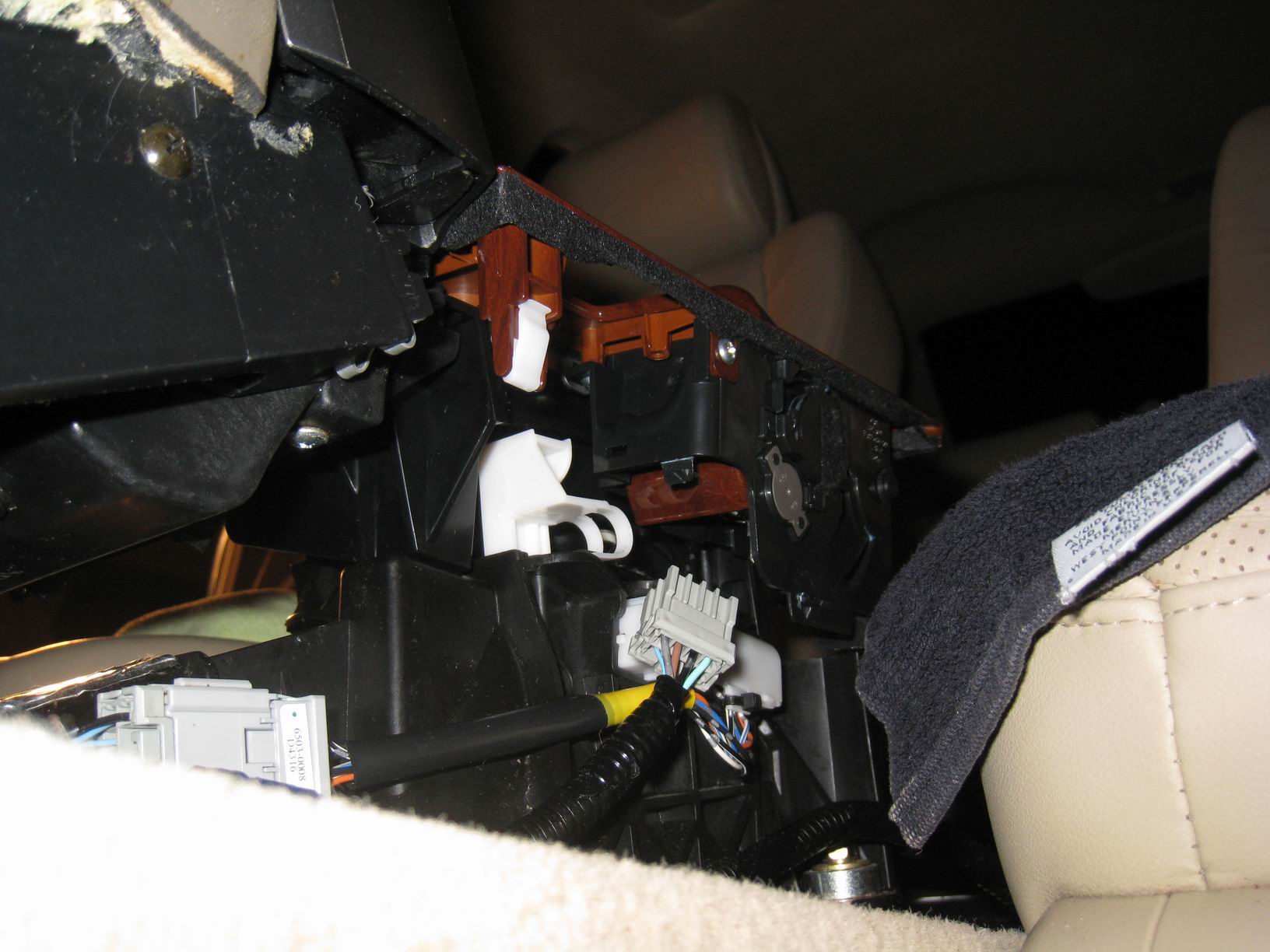 Using female blade connectors for customized connections to new aux.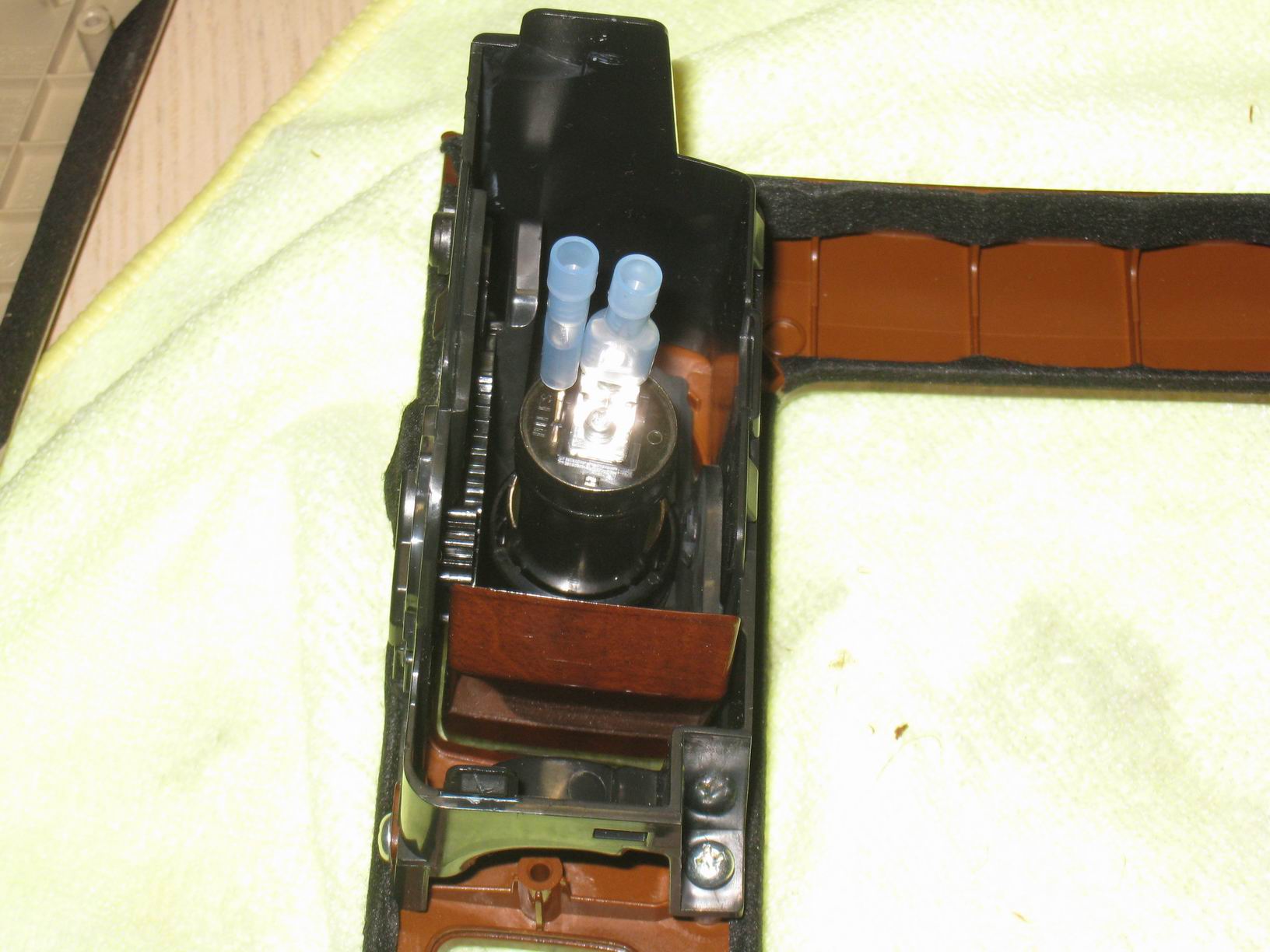 Seat heater mounts/tabs on the underside plate needs to be shaved off to accomodate original seat heater unit bezels.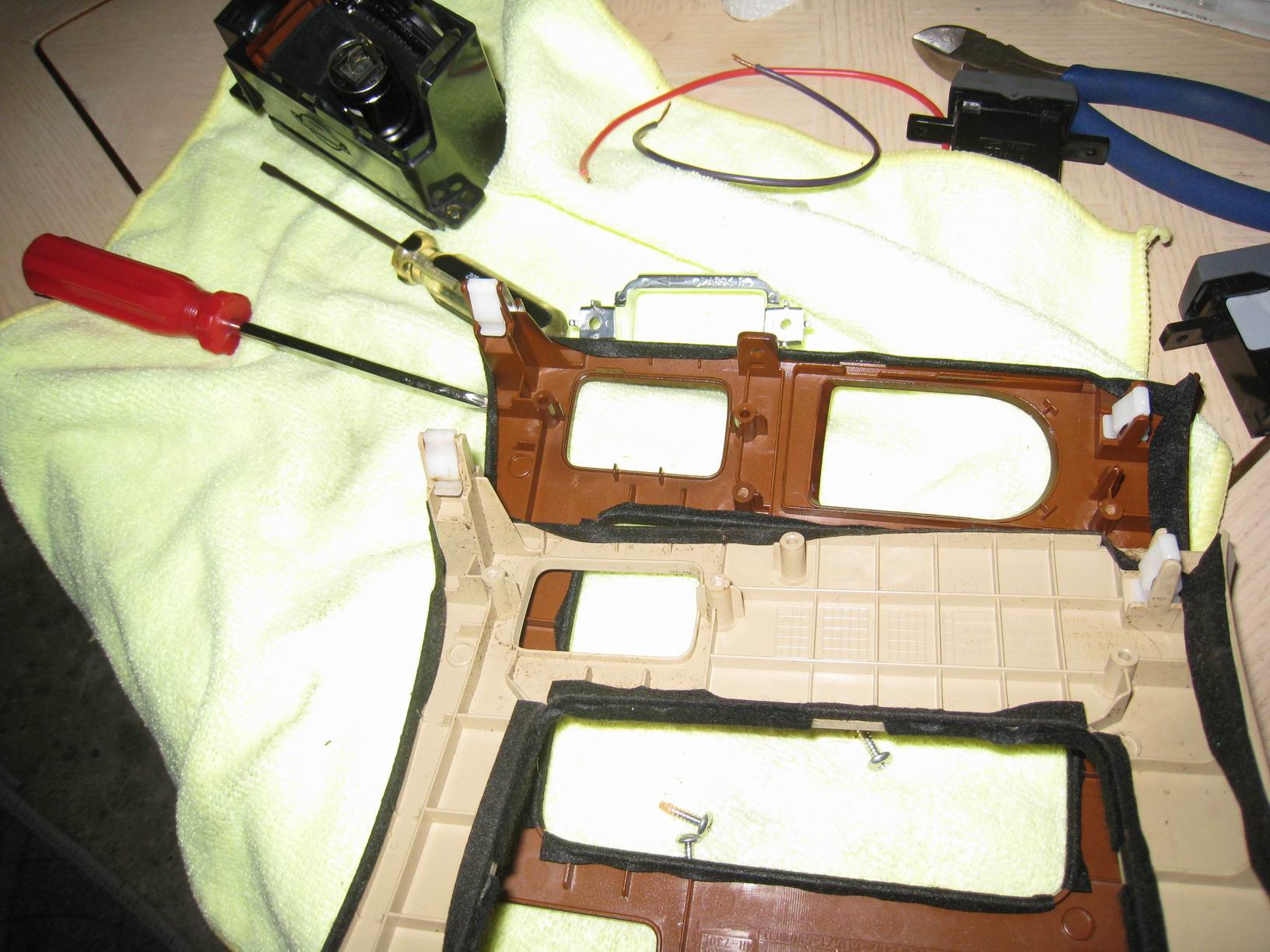 Shaved off.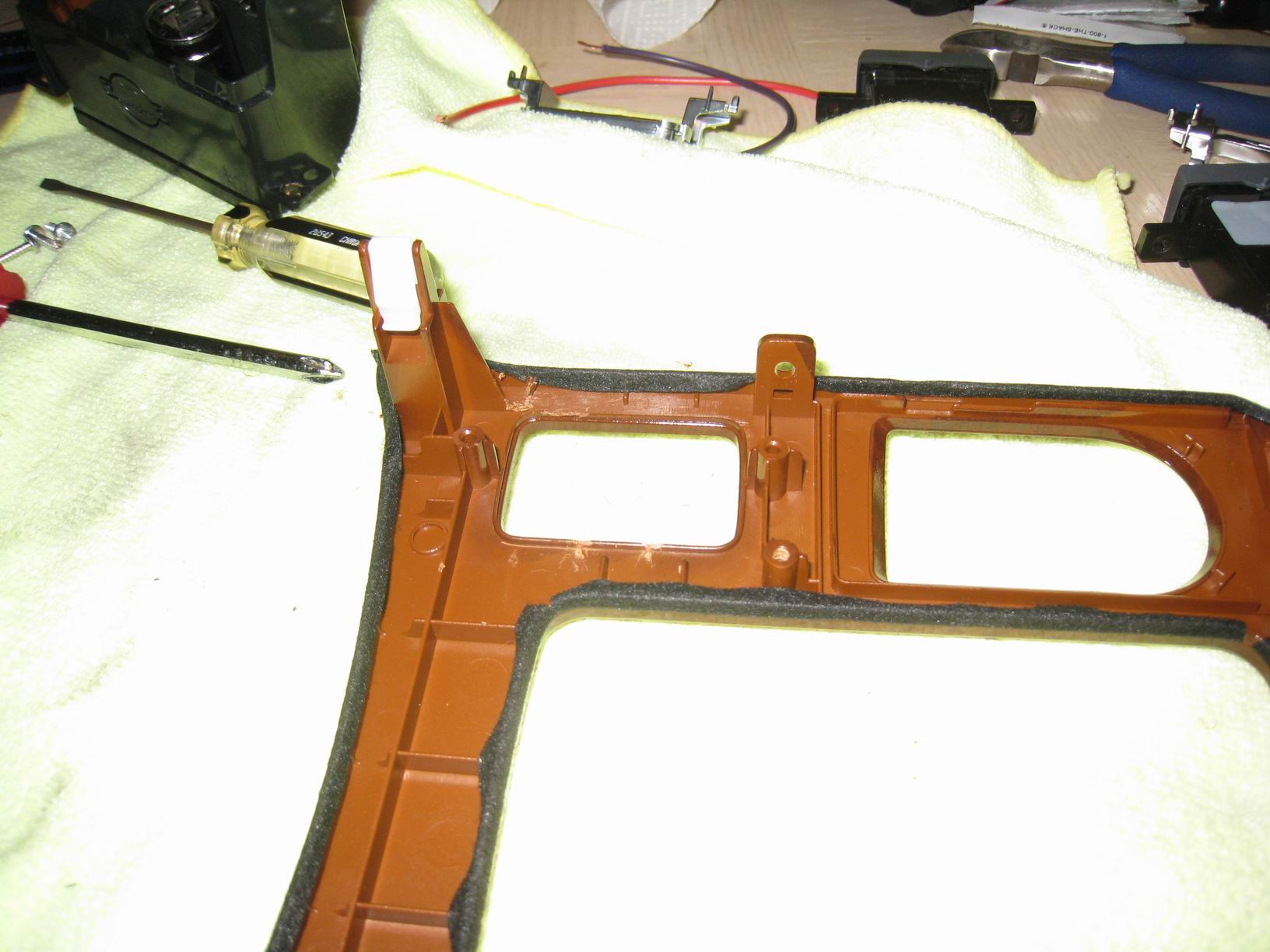 Drivers side center console inside plastic also needs to be shaved to accomodate 09's aux unit. Easiest way to do this is to remove the whole center console and cut it with open ended hack saw. This picture also shows an extension of the aux power/ground cable using male blade connectors to connect to the original connector.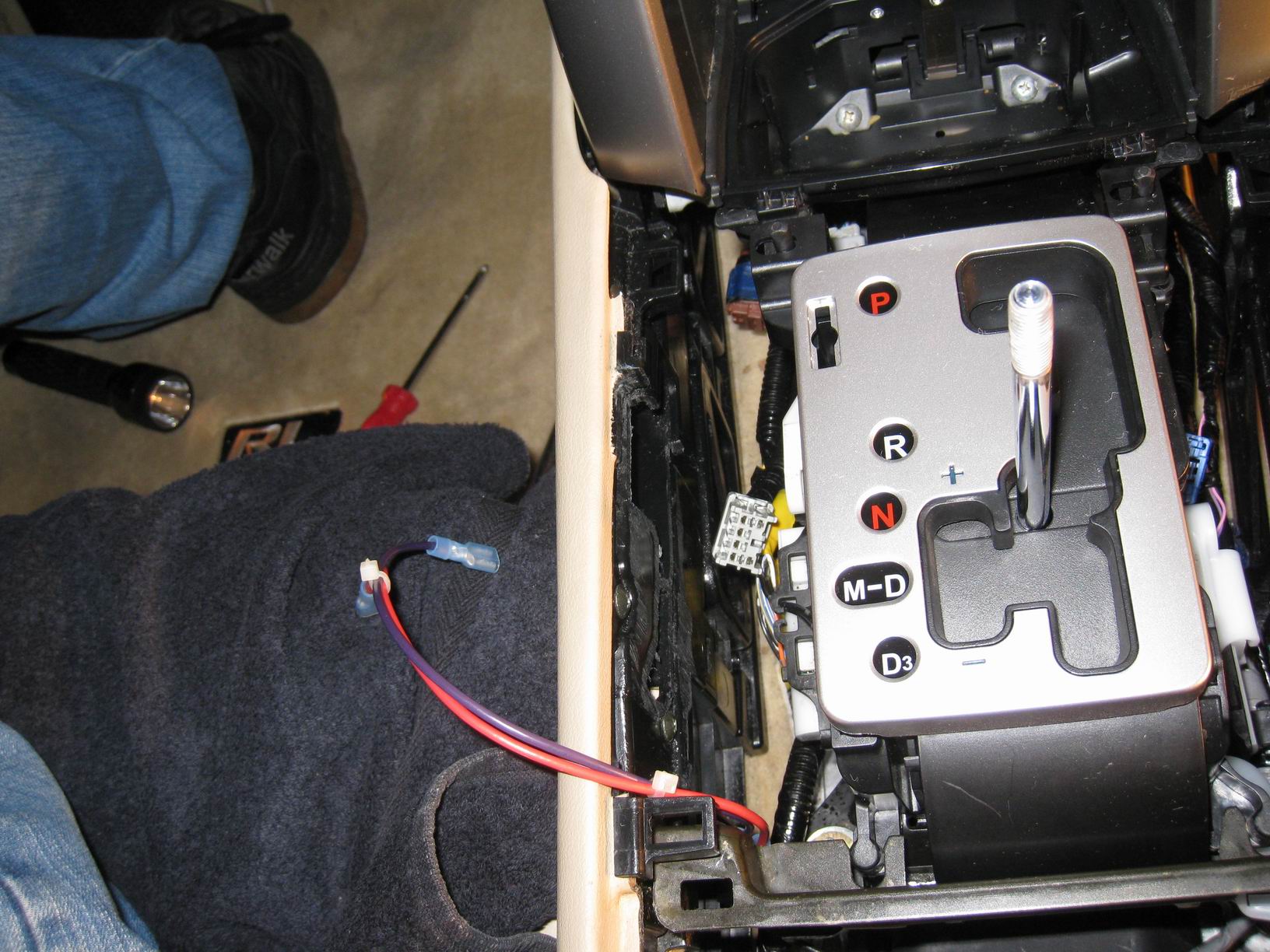 Aux connectors needs to be fiddled with to accomodate opening and closing so the wires don't get in the way.

Finished product.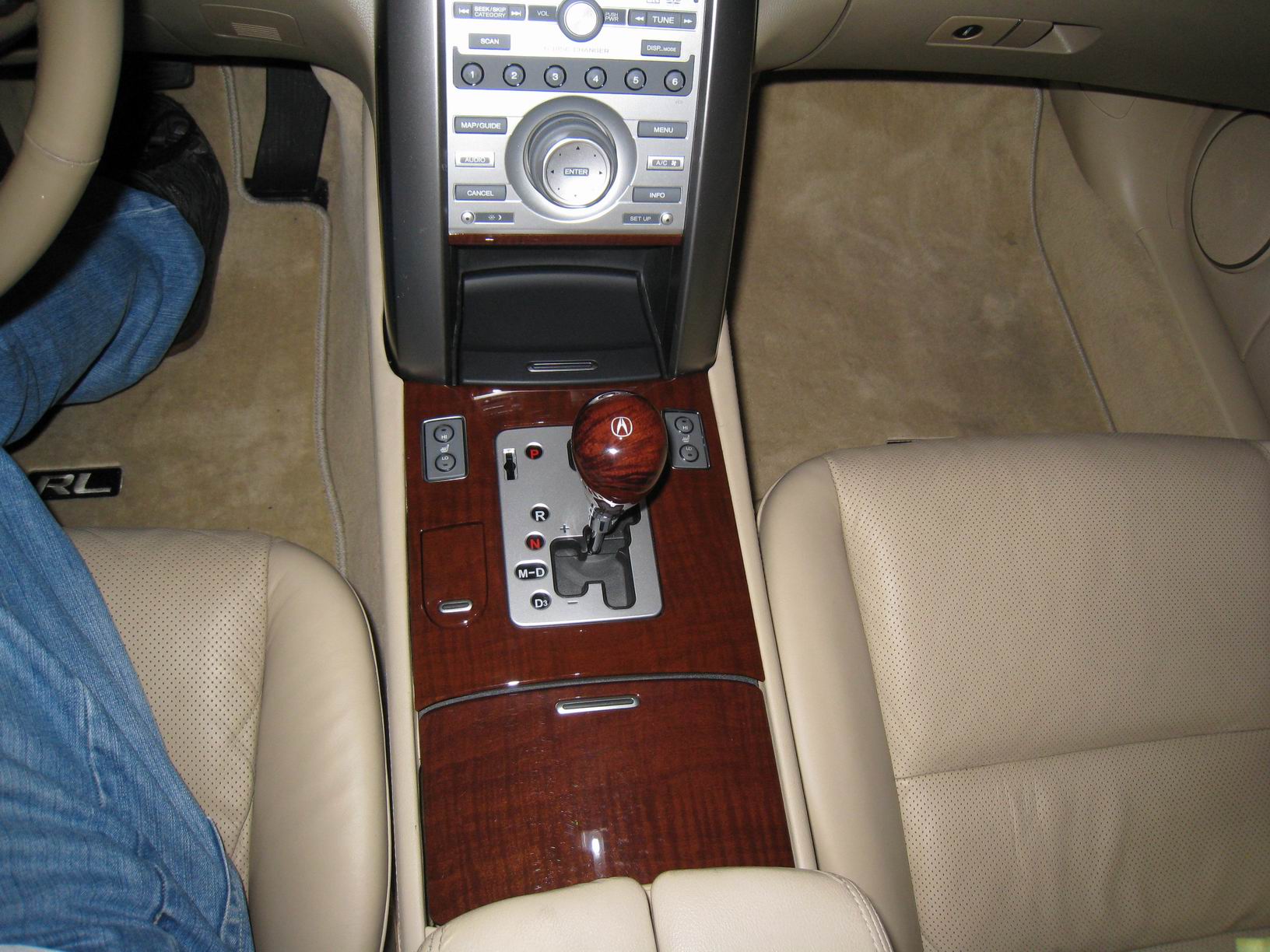 The 09 upgrade doesn't match too well with 05's real wood center piece in the sun, but matches well with wood shift knob, steering wheel and door trims.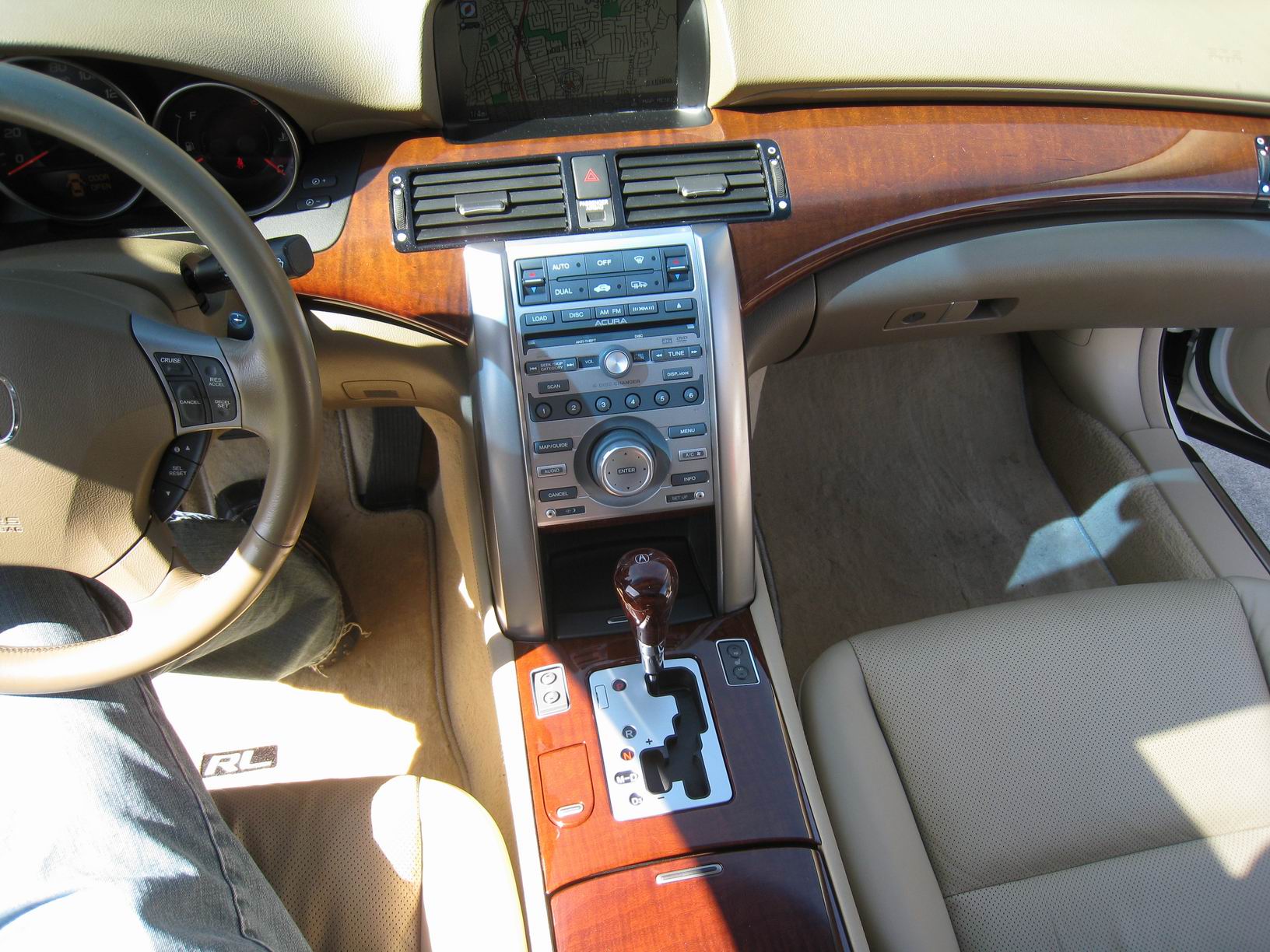 All wood options installed.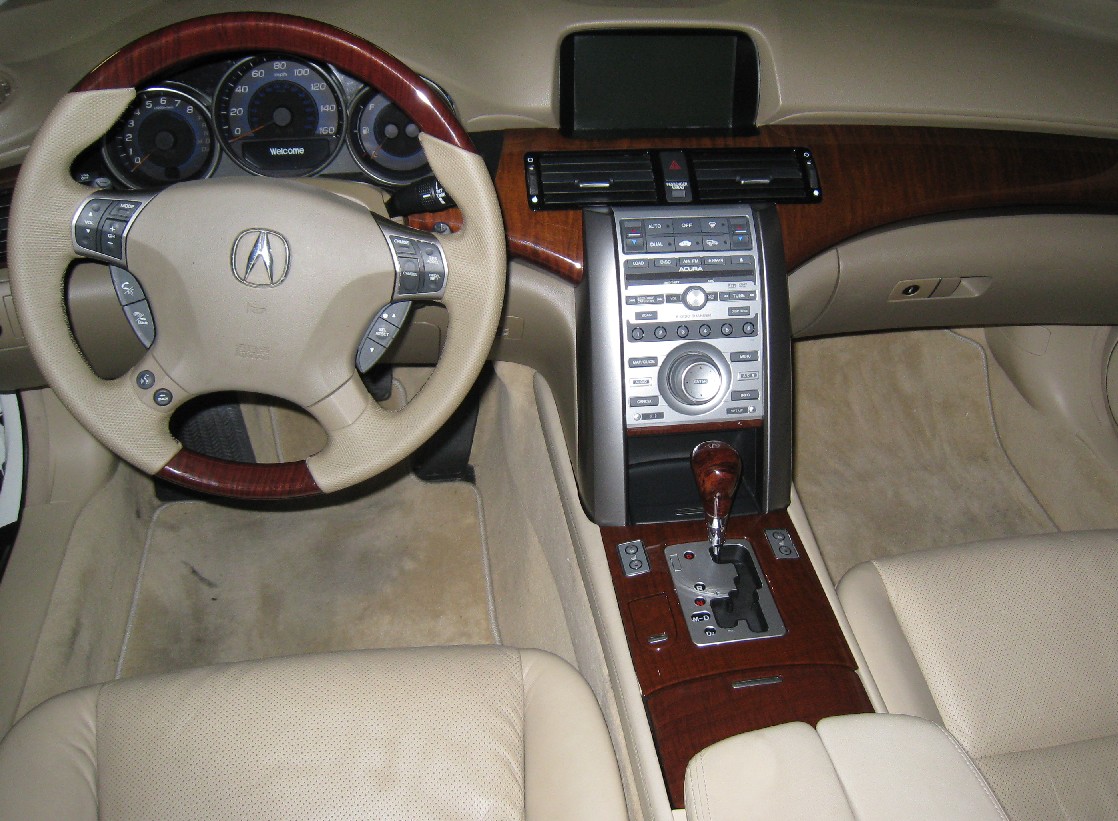 Relating Acurazine RL forum thread...
http://rl.acurazine.com/forums/showthread.php?t=716321&referrerid=11651
Any questions, feel free to email me.
---
socal28's home page
socal28's Vette Page
Email me!
---